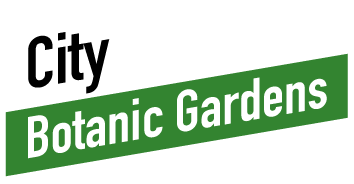 City  Botanic Gardens
The  City  Botanic Gardens in  the  centre of Brisbane's CBD was established in 1855 and has a magnificent river frontage. Nearby are stately stone buildings dating from the 1860s, including Old Government House and Parliament House. In the gardens  there  are  many  historic  and  significant trees (planted from the 1860s onwards) and historic structures such as the first Bandstand, now Rainforest Shelter (1878) and the old Queens Park stone  wall  and  iron  fencing  along  Alice  Street (1860s and 1880s). It is the birthplace of botany, agriculture and horticulture in Queensland.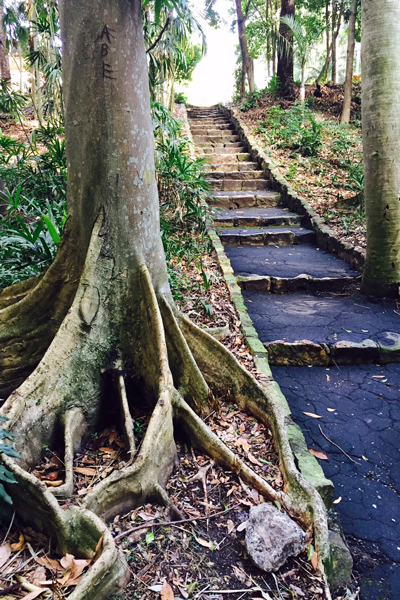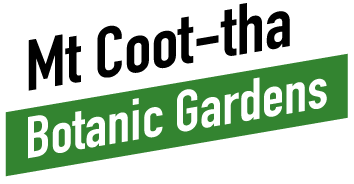 Brisbane Botanic Gardens, Mount Coot-tha
The new Brisbane Botanic Gardens was opened in 1976, safely out of floodwaters at Mt Coot-tha, Toowong. Here the plant collections are gradually maturing and more are being added, such as the recent Queensland Conservation Trail. Wonderful resources such as the Library, Planetarium and State Herbarium plus the historic Richard Randall Studio building, the much loved Japanese Gardens and  the  iconic  domed  Tropical  Glasshouse,  have their home here.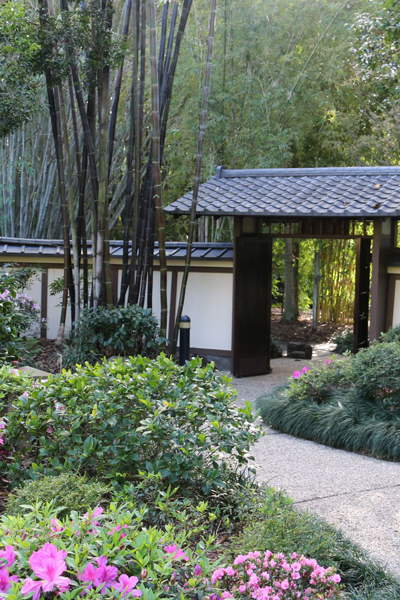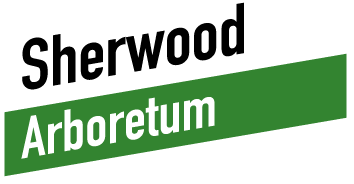 Sherwood Arboretum
Sherwood Arboretum is a unique historic treasure: it is Queensland's first collection of specifically native trees and was opened to  great acclaim in 1925. The man behind the original design and selection of plants was E.W. Bick who was also curator of the City Botanic Gardens (1917-1940). Many of those original trees thrive today especially the stately Queensland Kauri Pine avenue. Situated upriver with splendid lagoons and wetlands, it is a beloved leafy oasis.