Introducing our MasterGardener programme designed with a difference to provide an in-depth learning experience focussing on horticultural practices and gardening skills alongside leading horticulturists in their fields.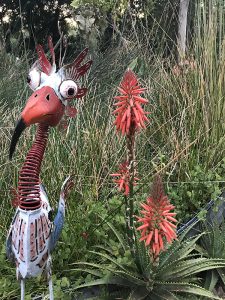 There will be programme opportunities for people of all backgrounds to extend their knowledge depending on the level of the individual's needs.
Meet new gardening friends
A great opportunity to meet like-minded gardeners with similar interests, share knowledge with other horticulturists and stay up to date with the latest techniques.
Who can enrol?
There are no formal entry requirements to the MasterGardener program – being suitable for anyone with a passion for gardening.
To Enrol in latest class
Go to Events page to see the latest calendar
Keynote Speakers
The programme will feature respected horticulturists and specialists sharing their skills and expertise in horticulture. Industry experts will present workshops on relevant and current horticulture based topics.
Topics will include the categories of Plant Sciences, Plant Health, Design, Use Of Plants, Plant Maintenance and other popular subjects as identified.
"Like Pettigrew, are you inquisitive about what makes a plant grow?"
Course Info
The MasterGardener programme is predominantly practical workshops and theory based. There will be no hard landscape construction activities.
You will need to wear comfortable casual clothing, with closed in shoes. However there may be walks on site to collect plant material to study, where you will be required to wear suitable outdoor clothing and safety footwear.
Contact Details:
Email: mastergardeners@fbbgsa.org.au to register your interest in the workshops.
Direct contact:
Annette Irish Monday – Thursday -11:00pm to 4:00pm for further details regarding the programme.
MASTERGARDENER PROGRAM SURVEY
Course Suggestions are very welcome – To aid planning could you please tick your preferences on the next page, fill in your name, contact details & return to FoBBGSA.