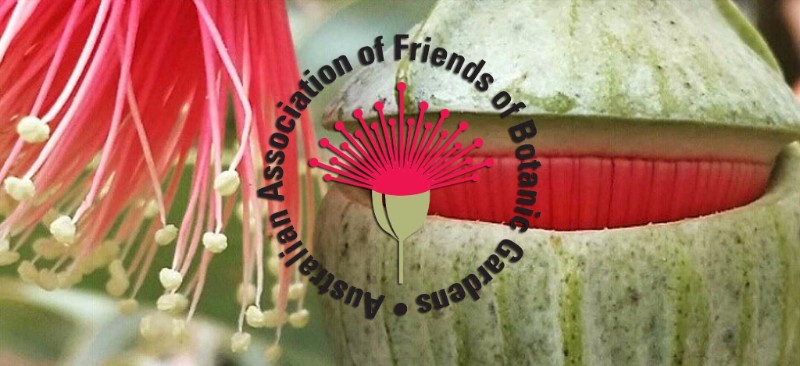 Dear AAFBG Members
Welcome to the 1st May 2018 Mailchimp edition of E-ucalypt News.
CONGRATULATIONS TO FRIENDS OF BENALLA
Conference Summary from AAFBG President, Dennis Ayliffe:
Over the weekend of 21 and 22 April 2018 nearly 60 members of AAFBG Friends Groups gathered in the pretty town of Benalla in central Victoria for the 18th biennial conference and annual general meeting of your Association.
Guest speakers included Dr Lucy Sutherland, Director of the Adelaide Botanic Garden, Chris Russell, Director of the Royal Botanic Gardens Cranbourne and John Hawker, Heritage Officer (Horticulture) Heritage Victoria, and Stuart Read, Horticulturist and member of the Australian Garden History Society's Management Committee.
Plenty of opportunity was given to member groups to tell their stories in "Gardens as Glue" and "Members' Rapid-Fire Forum" segments of the program.
Our Patron Dr Phil Moors, planted a Jersey Elm in the Benalla Botanical Gardens to commemorate the holding of the conference in Benalla (picture).
A great many thanks go to Robyn Saunders and her team from the Friends of Benalla Botanical Gardens and Riverine Parkland for making the Conference such a success.
The next biennial conference will be held in Brisbane in 2020.
More information about the conference will be included in the May edition of "Eucalypt".
SUBSCRIPTIONS
Enjoy the news!
Rosemary Noone
Administration Officer
info@friendsbotanicgardens.org
---

AAFBG Patron Phil Moors planting the "Jersey Elm" in the
Benalla Botanical Gardens with Friends of Benalla President Robyn Saunders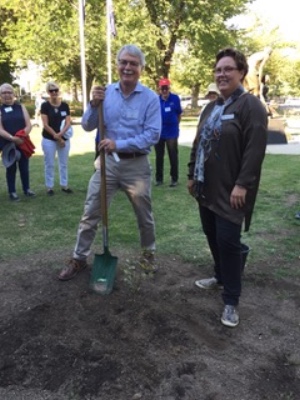 ---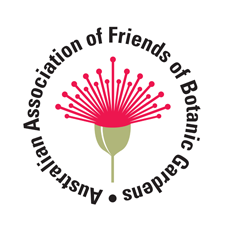 BIANNUAL NEWSLETTER "EUCALYPT"
SHARE YOUR NEWS!
The next edition of AAFBG's newsletter is due out in May. No matter what size your Friends group is, your stories of both challenges and successes are of interest to all members. We have extended the deadline for articles to Tuesday 8th May. Please email your news with a photo to Editor Anne Rawson at eucalyptar@gmail.com
We are pleased to send you the latest copy of 'Dovyalis' (Autumn 2018) the newsletter of the Friends of Bendigo Botanic Gardens.
---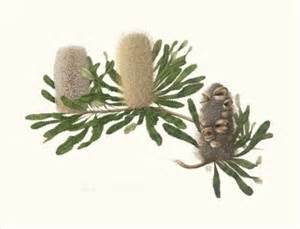 Friends of Hamilton Botanic Gardens
"A Celebration of Banksias", directly linked to Celia Rosser, is being held in the Hamilton Gallery on Thursday morning, 3rd May. Jo Levy will interact with guests to re-create a large floral wall display along the lines of the one she arranged for the exhibition opening. Morning tea provided. See below for details.
Celia Rosser: The Banksias – 3 Volumes
Exhibition at the Hamilton Gallery until 20th May.
---

Please find attached a flyer about a forthcoming talk "From Guilfoyle to Gaza"
by Andrew Laidlaw at Burnley Gardens on Wednesday 16th May 2018.
---

Not-for-profit Law Update
---

ACNC Update
---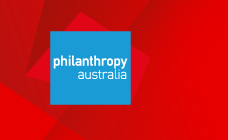 Philanthropy Weekly