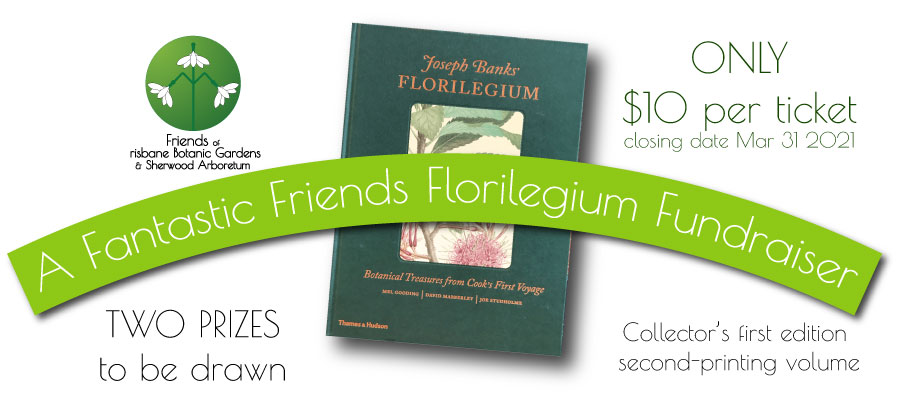 TWO incredible prizes of a collector's tome
Joseph Banks' Florilegium 
The Friends' offer TWO beautiful hard copy coffee table First Edition, 
second-print Collector's books as two prizes.
Each valued at minimum of AUD$140.00 as of October 2020.
The tickets are $10 per ticket 
First Draw closing March 31 2021
Second Draw closing April 30th 2021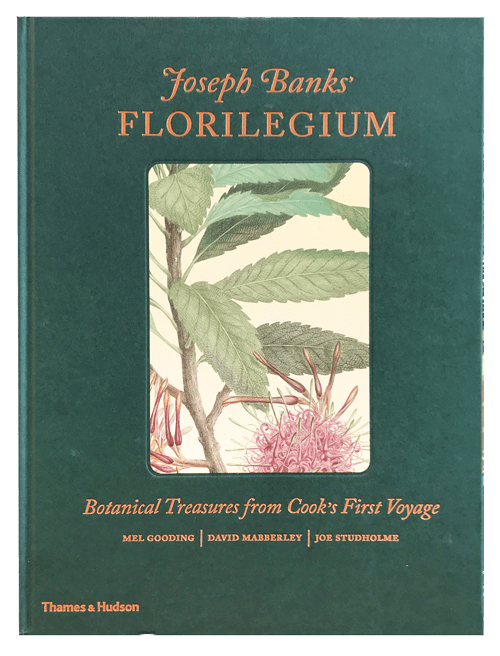 Joseph Banks' Florilegium highlights the scientific discoveries of Captain Cook's first voyage of discovery. The drawings and herbarium samples were recorded in a series of botanical illustrations and copperplate etchings that, for more than two centuries, remained stored in the British Natural History Museum to who Banks had bequeathed this unpublished work.
The first edition was published in late 2017 in time to commemorate the 250th anniversary of the first of James Cook's voyages on HMS Endeavour, when they set out from Plymouth August 1768. The limited first print sold out within weeks with this second print released in January 2018.
The Endeavour undertook a scientific voyage of major discoveries being supported by the Royal Society. Its immediate purpose was to observe from Tahiti, the transit of Venus across the Sun.
A wealthy young Joseph Banks, then 25, funded part of the cost of the voyage and was intent on pursuing his botanical interests making this voyage one of true natural and scientific discovery. Banks funded an accomplished team including naturalist Dr Daniel Solander, botanist Herman Sporing, astronomer Charles Green, artists, Alexander Buchan and Sydney Parkinson, and two servants.
The Endeavour sailed westwards, via Madeira, Brazil and Tierra del Fuego and past Cape Horn. After reaching Tahiti, Cook's orders were to explore the South Pacific, including New Zealand and South Eastern Australia before returning home by end July 1771.
At every opportunity Banks and Solander gathered specimens, their discoveries drawn and painted by Parkinson and Buchan. It was a huge task to meet the naturalists' ambitions and provide space in their ship's quarters. Sadly, Parkinson, died from contracting dysentery sea six months out from their home port. He and his artistic team had prepared nearly 1,000 drawings of plants and animals that are remarkable for their accuracy and their artistry. The collection from this voyage forms the core of Banks Florilegium.
Banks' plans to print from the copperplates prepared over the ensuing 18 years remained unrealised by the time of his death in 1820. Some of the plates from the collection bequeathed to the British National History Museum were eventually printed as black plates, intended only for the scientific community.
In the late 1960s Chris Humphreys, the Museum's lead botanist, and Joe Studholme, a printer from Editions Alecto began a project partnership, Alecto Historical Editions. The project team embarked on publishing the Florilegium for the first time in colour. The printing technique used was the labour-intensive à la poupée process. The limited boxed edition of 35 volumes was more than a decade in the making, its final volume being released in 1990. View the youtu.be for detail of the printing process.
From that remarkable project this Thames & Hudson edition was born. Philip Watson, Commissioning Editor, Museum Division, learnt of the existence of the prints two decades later. He was curious that in 200 years Banks' work had not been published into book form. He contacted Studholme, and the Natural History Museum. They selected 150 plates from Alecto's 743 being guided by botanist David Mabberley, AM, the eminent Banks specialist, academic, scholar and onetime Director at Royal Botanic Gardens Sydney 2011 – 2013. The 150 chosen also represents every landfall and in order of the first voyage. Mabberley has contributed new botanical commentaries to each image, with closing essays by art historian Mel Gooding. The process of creating the Alecto edition is described by Studholme
The Florilegium is a record of exploratory expeditions, the discovery of plants new to the world and a beautifully artistic document.  It showcases and reinforces the importance of Banks' voyage and discoveries and for their impact in scientific terms…… David Attenborough said 'that the specimens that Banks brought back were to that generation like the moon rocks were to ours. As exotic and outlandish, but infinitely more beautiful."
Editor Annette Irish Source Tom Birchenough Thames and Hudson Publishers; Phillip Watson and David Attenborough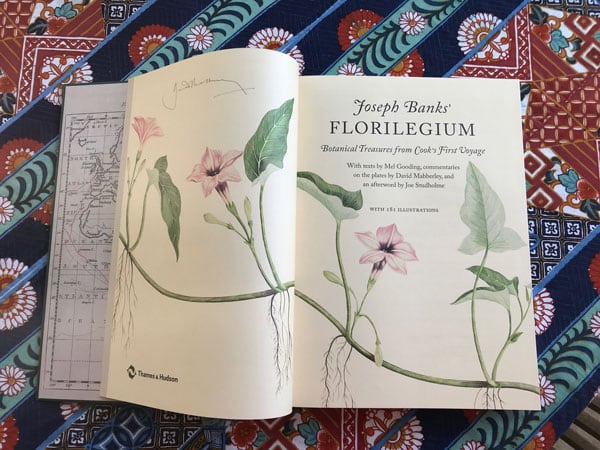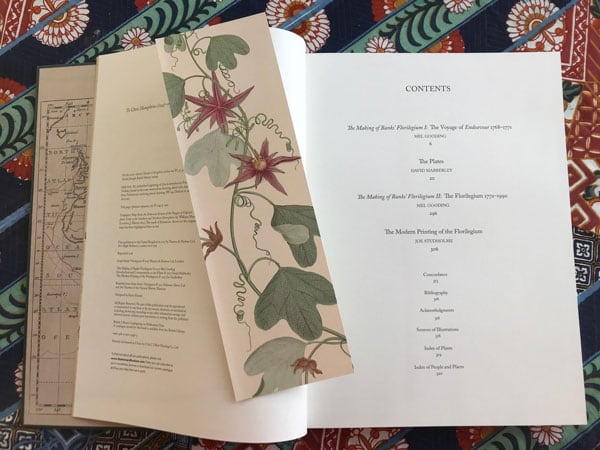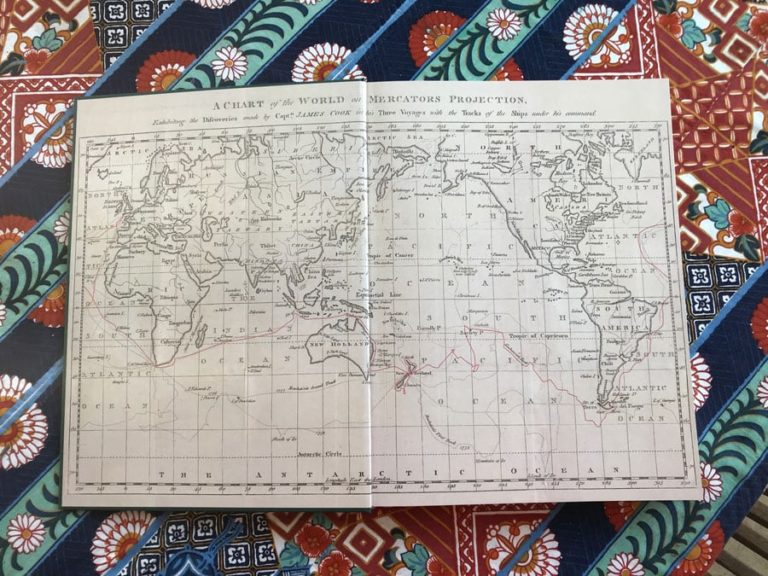 Title: Joseph Banks' Florilegium
Subtitle: Botanical Treasures from Cook's First Voyage
Author: Mel Gooding, David Mabberley AM, Joe Studholme
This Edition: 1st 1/10/2017 2nd print January 2018
Edition Type: ILL
Publisher: Thames and Hudson Ltd
ISBN:9780500519363
Size: Width: 270mm•Height:360mm Depth 35mm
Language: English
Format: HardCover
Publication Date: 01/10/2017
Pages: 320