Overview of the Conference:
Overview of the Conference:
Celebrating the botanical wonders of 1770s exploration and the influence on the botanical knowledge and the use of Australian and South Pacific tropical and sub- tropical flora.  Bank's and Solander's legacy of botanical research and what we could claim as the first 'Botanic Gardens Friend' 
Logo represents Livistona australis– the first plant identified offshore at Batemans Bay by Banks that grows from northern Victoria to FNQ.
Conference Day 1
Friday 22nd

Registration and Early afternoon guided tour City Botanic Gardens from 1pm
Welcome Garden party – 'Sunset in The Dome'– Botanic Gardens Mt Coot-Tha starting 5:00pm
Conference Day 2
Saturday 23rd
Botanic Gardens Mt Coot-Tha

Keynote Speakers – TBA
Planned 'Banks & Solander' guided walks through gardens 
Aspects of Australian, New Zealand and Pacific Is sub-tropical and tropical species in gardens of the regions
Banks, Solander, Parkinson and the team of botanists and artists and more 
Conference Day 2 Dinner and Guest Speaker
Saturday 23rd 6pm start (optional)
Botanic Gardens Café Mt Coot-tha
Conference Day 3
Sunday 24th 
Early morning breakfast Tour of Sherwood Arboretum (extra activity)
Return to Brisbane Botanic Gardens Mt Coot-Tha
Speakers Topics to include:

'Friends' in AustralAsiaPacific regions  – Developing collaborative networks
Ethnobotany networks – communities within the South Pacific
'Community and Volunteers for Friends' – individual groups 5 minute presentation series
AGM 2019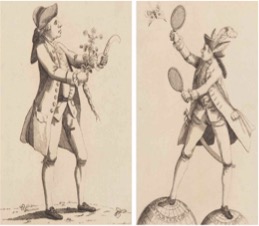 Proposed pre-tour to Sunshine Coast
PRE TOUR Sunshine Coast Region
May 21st and 22nd – Cost to be finalised
Thursday 21 May 2020Leave from Brisbane CBD by bus at 8:30 am
Mary Cairncross Scenic Reserve Morning Tea and Guided walk through Reserve
Montville township tour
Maroochydore Bushland Botanic Gardens Welcome and Lunch Botanical Art Exhibition, Sculpture Garden Walk and Guided walks
Noosa Heads via coast road to Noosa Heads Resort overnight
Dinner at  Hastings Street (not included).
Friday 22 May 2020
Breakfast at hotel (included)
Walk to Noosa National Park (bus leaves hotel at 8.30 for non-walkers)
Noosa Botanic Garden Morning tea and guided walks
Return to Brisbane for Coty Gardens tour
Smart casual dress for the Garden Party at Brisbane Botanic Gardens Mt Coot-tha Tropical Dome
Post-tour to Gold Coast surrounds
POST TOUR Gold Coast Region
May 25th and 26th  – To be finalised: 
Gold Coast Regional Botanic Gardens
Currumbin Bird Sanctuary

Tamborine Mt Botanic Gardens
Possibilities Currumbin Valley bushwalks
Further details of the conference will be uploaded in late December 2019